I gave a talk on visualizations of modular forms made with Adam Sakareassen at Bridges 2021. This talk goes with our short article. In this talk, I describe the line of ideas going towards producing three dimensional visualizations of modular forms, which I like to call modular terrains. When we first wrote that talk, we were working towards the following video visualization.
We are now working in a few different directions, involving informational visualizations of different forms and different types of forms, as well as purely artistic visualizations.
The slides for this talk can be found here.
I've recently been very fond of including renderings based on a picture of my wife and I in Iceland (from the beforetimes). This is us as a wallpaper (preserving many of the symmetries) for a particular modular form.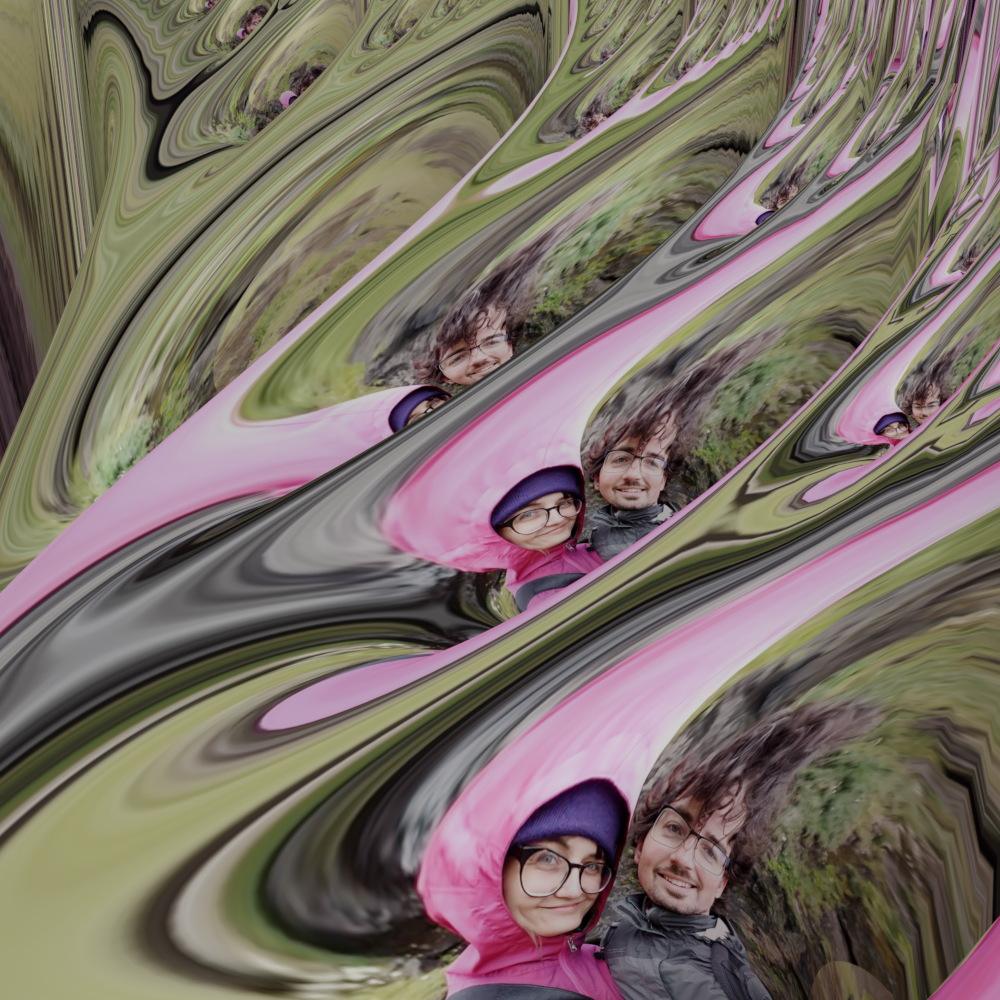 I reused a few images from Painted Modular Terrains, which I made a few months ago.
If you're interested, you might also like a few previous talks and papers of mine: